Events
Place for outdoor events
Ozolkalns can offer a place for outdoor recreation at Ozolkalns camping for your company and help with finding apropriate event organiser acording to your needs and wishes.
Camping OZOLKALNS is located right on the bank of Gauja river, which is a perfect place for starting, ending or overnight during your float or boat trip.
There are 7 camping challets with 36 beds together and a small sauna, places for tents and picnic, wolleyball field, a field for outdoor activities for groups up to 200 people.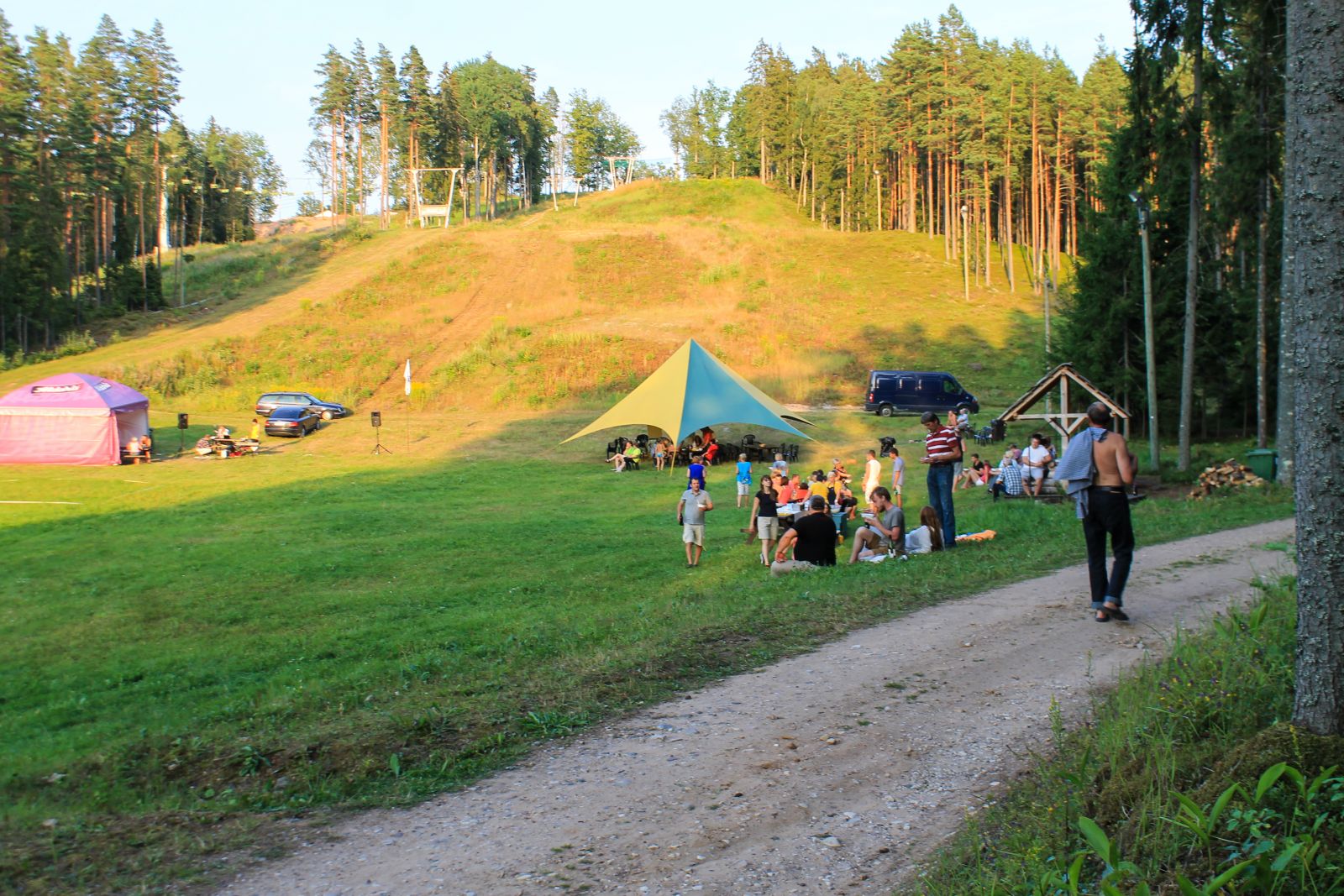 Team – building
we offer different kind of team – trainings and team – building events, led by experienced teambuilding trainers.
Sports games
Funny and exciting sports activities organised and led by professionals. Classic sports games or thematical events with unusual sports and relay – races for common rest of daily routine.